Cape Cod Cooperative Extension Announces 2022 Schedule for Household Hazardous Waste Collection Program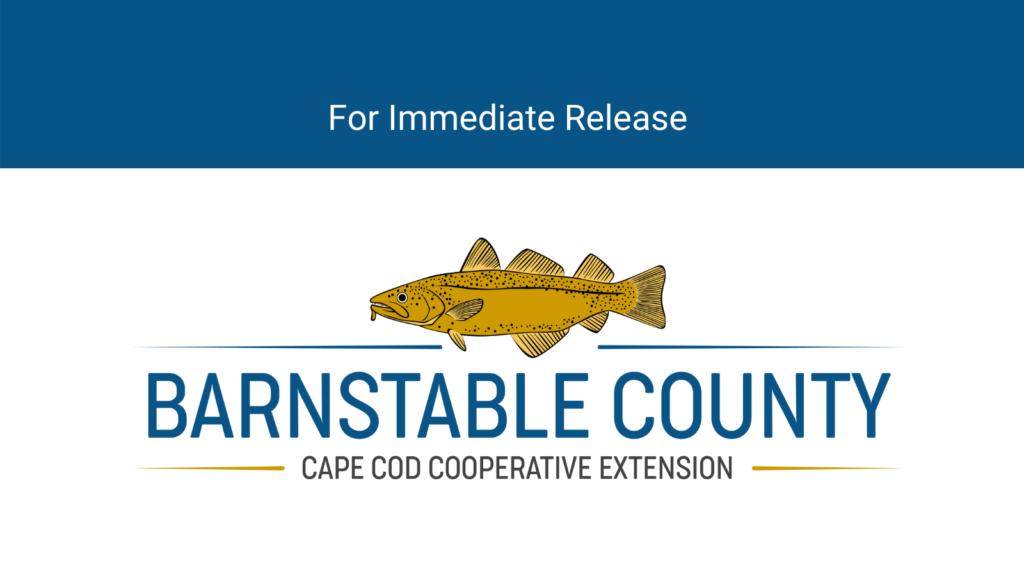 FOR IMMEDIATE RELEASE 
Information from Cape Cod Cooperative Extension 
Household Hazardous Waste collections will take place across Barnstable County from April to October
March 14, 2022 (Barnstable, MA) – The Cape Cod Cooperative Extension, a department of Barnstable County, announced 24 Household Hazardous Waste collection dates across Cape Cod between April and October; the HHW Program is open to residents, visitors, and small businesses.
The HHW collections provide the region with an environmentally safe way to dispose of outdated or unwanted household chemicals, oil-based paint (no latex paint), antifreeze, marine chemicals, pool chemicals, pesticides, herbicides, mercury thermostats and thermometers, and more.
"These events allow residents and small businesses opportunities to safely dispose of unwanted chemicals and other potentially hazardous items from their homes and yards," said Extension's Hazardous Materials Environmental Specialist and HHW collections manager Kalliope Chute. "It's a great way to make a real difference and help keep harmful substances out of the environment and out of our drinking water."
To access town-by-town brochures, schedule dates, and participation information, go to www.loveyourlocalwater.org.
ABOUT CAPE COD COOPERATIVE EXTENSION Cape Cod Cooperative Extension is the education department for Barnstable County. Educational programs focus on agriculture, marine resources, horticulture, aquaculture, natural resources, water quality, recycling, household hazardous waste, nutrition, food safety, youth development, and environmental education issues facing the county. Extension programs are conducted in Barnstable County in cooperation with the staff at the University of Massachusetts, and The Woods Hole Oceanographic Institution–Sea Grant program. www.capecodextension.org
ABOUT BARNSTABLE COUNTY REGIONAL GOVERNMENT OF CAPE COD Barnstable County provides exemplary government functions and services to keep our community healthy and safe, promote sustainable growth, and offer a proactive, open government that enhances the quality of life for the citizens of Barnstable County. Learn more at www.barnstablecounty.org
###